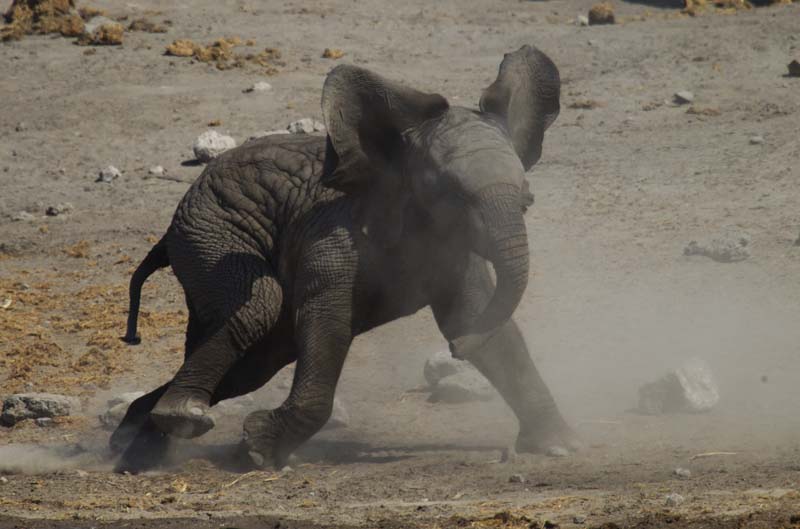 Our time in Namibia this year was every bit as fascinating as ever and it seemed that Elephants had been primed to put of the best-ever show with the most incredible antics at the Etosha waterholes.
LJ writes:
This was a wonderful trip with memorable views of black rhinos and lions, and of herds of elephants monopolising the waterholes in Etosha National park. The birds were brilliant of course. I particularly recall birds walking - the bustards and secretary birds striding across the grassy plains and the massed ranks of thousands of lesser flamingos moving sedately as one across the mud flats at Walvis Bay.
But perhaps what best captured events on the African plains for me was the prolonged view we all had of a handsome red-necked falcon, perched on the bleached skeleton of a large mammal, devouring a spike-heeled lark.