Profile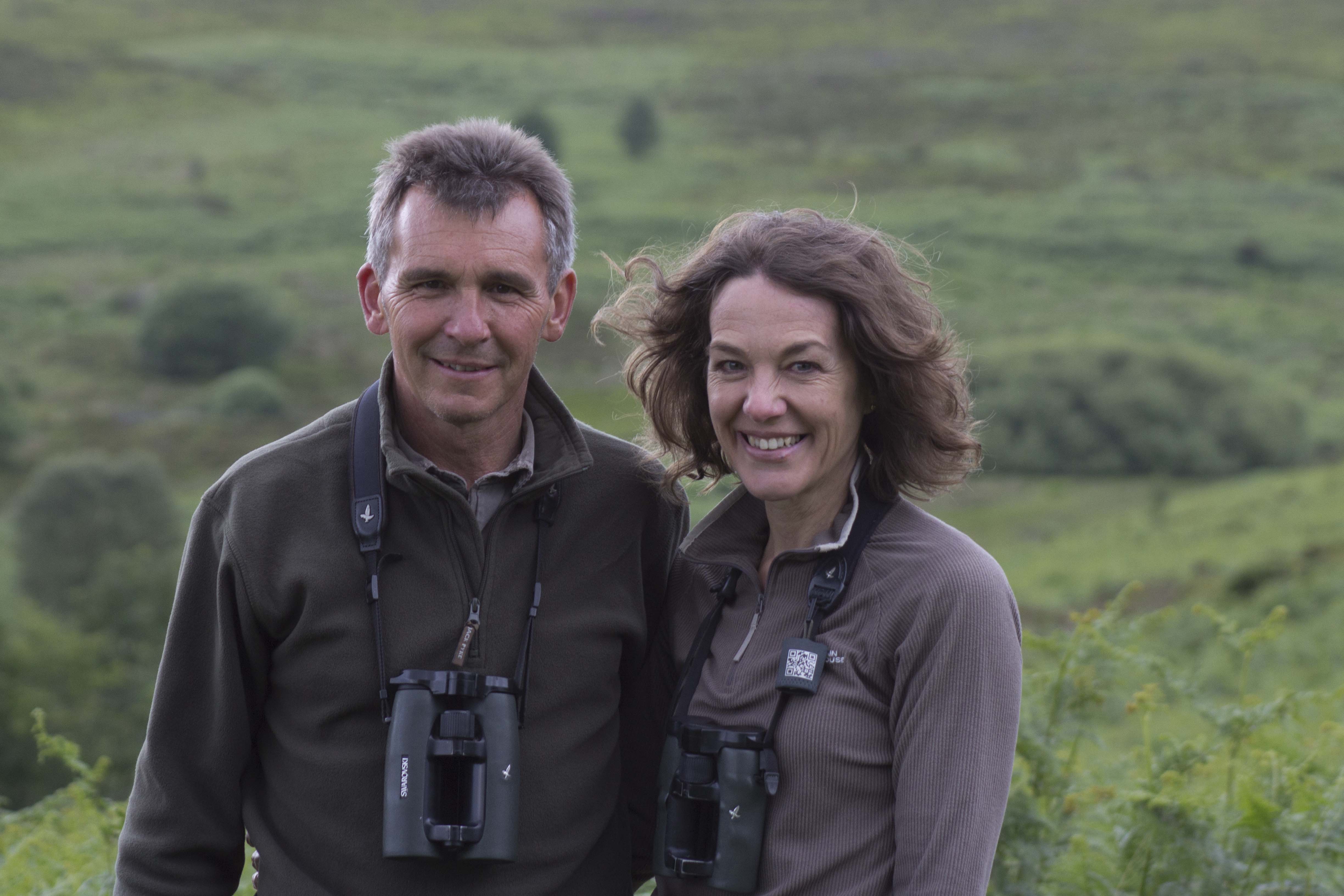 Keith & Linda Offord

We are both zoology graduates from Liverpool and Nottingham universities respectively. At the time, a zoology degree was hardly a passport to a job but ultimately it has proved rather more useful than we had imagined. My own interest in birds and wildlife goes back to childhood. Earliest memories of wildlife were from three years in Malaysia as a 'forces kid' and when I returned to the UK it was at the time of the Brooke Bond PG Tips picture cards, beautifully illustrated by Tunnicliffe. We swapped the cards in school and built up a collection. Somehow, the process was a little like birdwatching where results were not immediate and patience was necessary, but without a doubt, it was a catalyst.

From there I was hugely inspired by various people with great knowledge and experience. My mentor was (and still is) Robin Khan, a luminary from the south west who I met when I was 13 years old. Then, he simply had the biggest binoculars I had ever seen (ex-naval Ross) so I thought he must be pretty good. Not only was he quite brilliant but his understanding of wildlife was broad and deep. Raptor watching was a mutual passion and over the years we shared many great times both in the UK and abroad. He was also the first person to inspire me to look at dragonflies.

In my final year at Liverpoool I was fortunate enough to be able to study Hen Harrier feeding and distribution which revealed a number of interesting aspects relating to reversed size dimorphism. Raptor conservation has always been an integral part of my activities and every year I spend several weeks high up on the Welsh hills monitoring the breeding activity of Hen Harriers and Merlins. I am also coordinator for the North East Wales Raptor Study Group.
I then discovered photography which soon became a passion and began to pave the way for me to earn some kind of living.

After doing various "proper" jobs, Linda and myself met up. Linda was already keen on wildlife and has become extremely good at bird i.d. with razor-sharp spotting skills. As well as her innate skills with people, she also illustrates, every time we run a tour, how the finest photographs can be obtained with the simplest camera.  Linda has worked for many years in health promotion but is now going to be more dedicated to Wild Insights activities.

In between tours I run a number of UK-based activities including a series of workshops on different bird groups - raptors, waders and wildfowl with some new ideas being planned. I also tour all over the country giving lectures to a wide range of societies ranging from RSPB local groups to lecture and photographic societies. When I have time I also contibute articles and photos to birdwatching journals.

For more details have a look at www.keithofford.co.uk.

We have travelled extensively to most continents of the world, our favourite destinations being Spain, Africa, Southern USA, India and Australia. Having had some experience of tour-leading, we set up Wild Insights in 2003. We enjoy what we do - helping people to have a great holiday and see plenty of interesting wildlife. After 13 years and over 90 overseas tours, our enthusiasm remains undimmed and along the way we have made many great friends.

Whatever your level of knowledge or experience,a very warm reception awaits you with Wild Insights.